My name is Rene, and I'm a mom of a sweet 2 year old girl after a difficult infertility journey. In the fall of 2015, my husband Bryan and I were buying our very first house after being married for 2.5 years. I was settling into my first year in my nursing career working inpatient at a hospital, Bryan was just finishing his masters in business and advancing his career, and we were about to own our first home. We had been waiting for the right time to start a family (there is never a perfect time!), and thought this...
---
• Blog • Resilience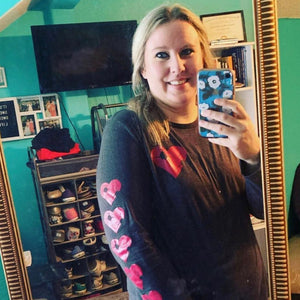 My name is Vanessa. The winter of 2016 is one I won't ever forget. It taught me how resilient a heart can be when it has no other choice. But the story really starts in May of that year. I was in a strong, four year old marriage and expecting the greatest gift, a beautiful daughter to start our family. We were over the moon excited and ready to start this new chapter.    As my pregnancy progressed, it was definitely not sunshine and roses. I was sick for a lot of it, having to take medication to keep food...
---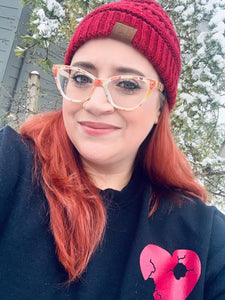 My name is Amy.   Content warning: Domestic Violence Ten years ago if I was asked to write a blog post about my life, I would have quickly turned it down. Scared of the judgement and criticism, I was hesitant to share my story with anyone. I did not consider myself to be a survivor. Or to be resilient. Or happy. I hadn't accepted my story as a journey to be proud of. It was just a story. So, today I am not going to share with you my story, I am going to share my journey to finding my resilient heart. When I...
---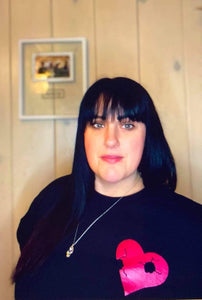 My name is Kara. I am a Mom of four boys, a wife, and a recovered addict of 15 years. My recovery from addiction was a hard fought battle and also a journey of hope and personal growth. And it's a story that I tell and share without shame. It started around the age of 20. I made a decision to try a drug that would lead me down a very dark path. Little did I know that one moment would change my entire life. What was once a feeling of being superhuman quickly turned into a feeling of doom and...
---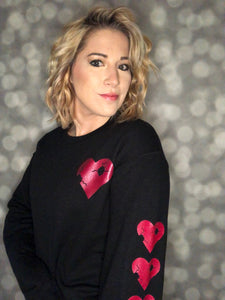 At Moody and Peachy we created the Resilient Heart design as a response to our own life events and that of our friends and family. Resiliency is the ability to get back up when we are knocked down, even if getting back up takes awhile. Life at times can feel like it breaks us; damages our hearts, our very souls. The cracks and holes in our spirit may need time, support, and effort to heal. We promise you though, you are not broken. We are bringing in guest bloggers to talk about their struggles, their stories; as well as sharing some of our...